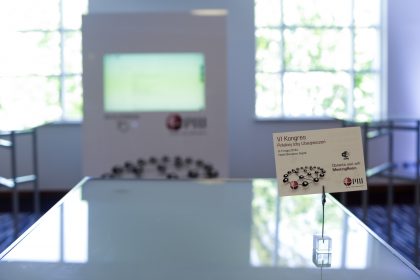 On 9 and 10 May 2017, the 6th Polish Insurance Association Congress was held, which is the most important forum for the insurance industry in Poland, gathering together members of parliament, representatives of government administration and financial supervision, as well as insurance companies every year in Sopot. This year, the congress was attended by a record-breaking number of 280 people.
The congress was opened by:
• Dr Józef Zych – Judge of the State Tribunal, Marshall of the Sejm of the second tenure
• Grzegorz Bierecki – Chairman of the Budget and Public Finance Commission of the Senate of the Republic of Poland
• Paweł Borys – President of the Polish Development Fund
• Marcin Pachucki – Deputy Chairman of the Financial Supervision Commission
The meeting this year was dominated by topics which included the influence of insurers on the environment, safety, reputation, innovation in insurance as well as legal regulations related to insurance brokerage. On the occasion of the congress, Marek Kuchciński, Marshall of the Sejm of the Republic of Poland, wrote a letter to the President of PIA.
Letter by Marek Kuchciński, Marshall of the Sejm of the Republic of Poland
Presentations from the professional panels of the 5th PIA Congress are available below. They included the following topics:
– the impact of insurance on the economy and the population and the announcement of a PIA report on this matter
– road safety and the population and the announcement of a PIA report on this matter
– innovation in insurance
– new regulations on insurance brokerage
Video materials from individual panels: